Join the C Machine Co., Inc. Team
Are you looking for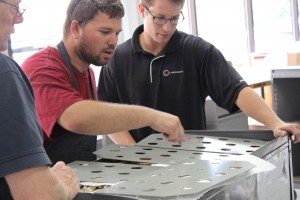 a challenging career in the machining and fabrication industry? C Machine Co., Inc. is always on the lookout for talented candidates. If you are an experienced, driven individual with an eye for detail, you might have what it takes to be an employee here at C Machine Co., Inc. We are currently looking for machine operators and programmers to join our team. Interested? Please print out the form below and return it to us via our contact form.
Download our Employment Application Form (PDF)

Contact Us
Questions regarding our employment opportunities? Please contact us or call 763-785-2056.
Quality precision machining services